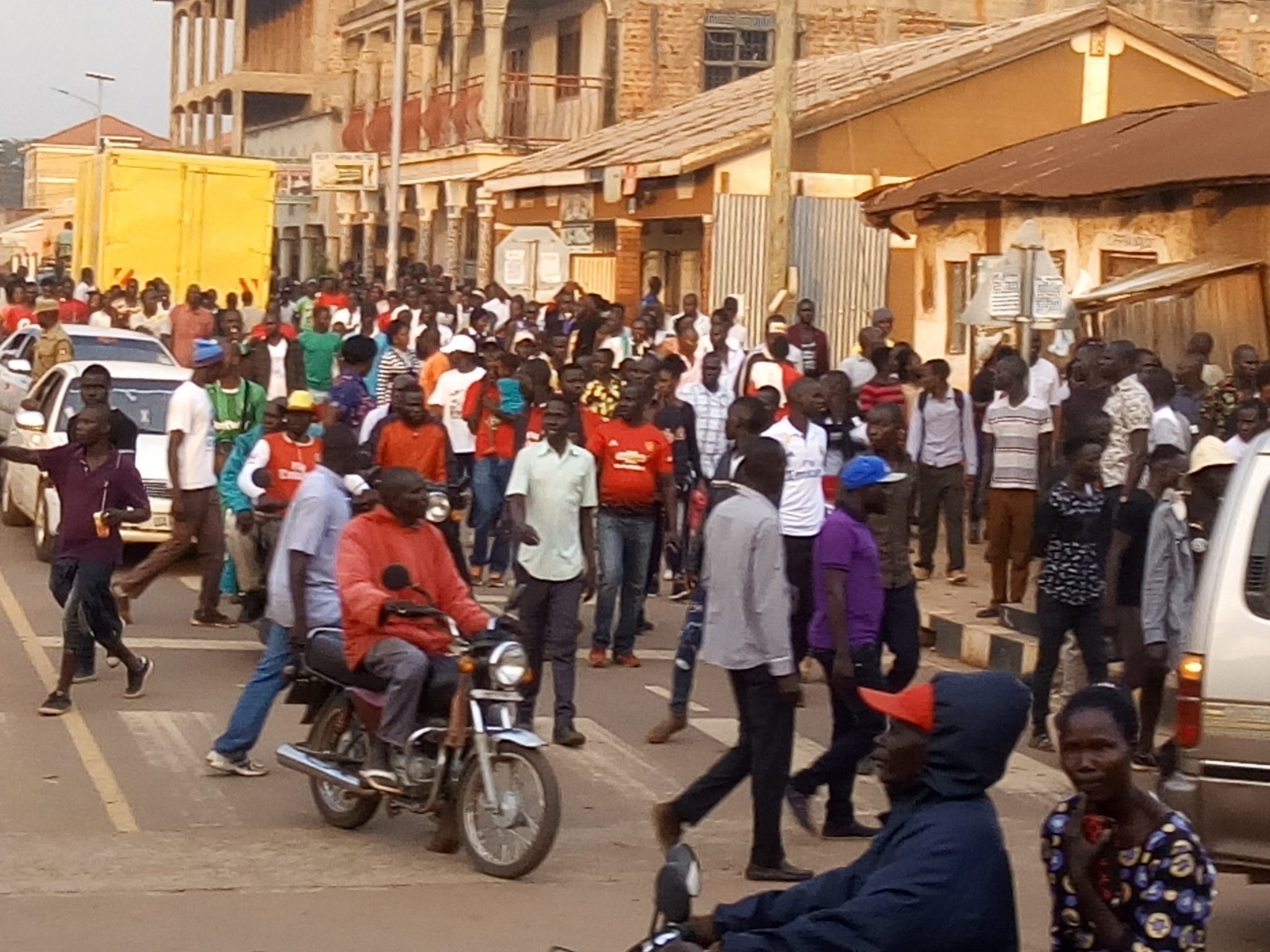 UGANDA: FUFA DRUM, WEST NILE TEAM BEATS ACHOLI TEAM-GULU CITY ENJOYED FIRST CELEBRATION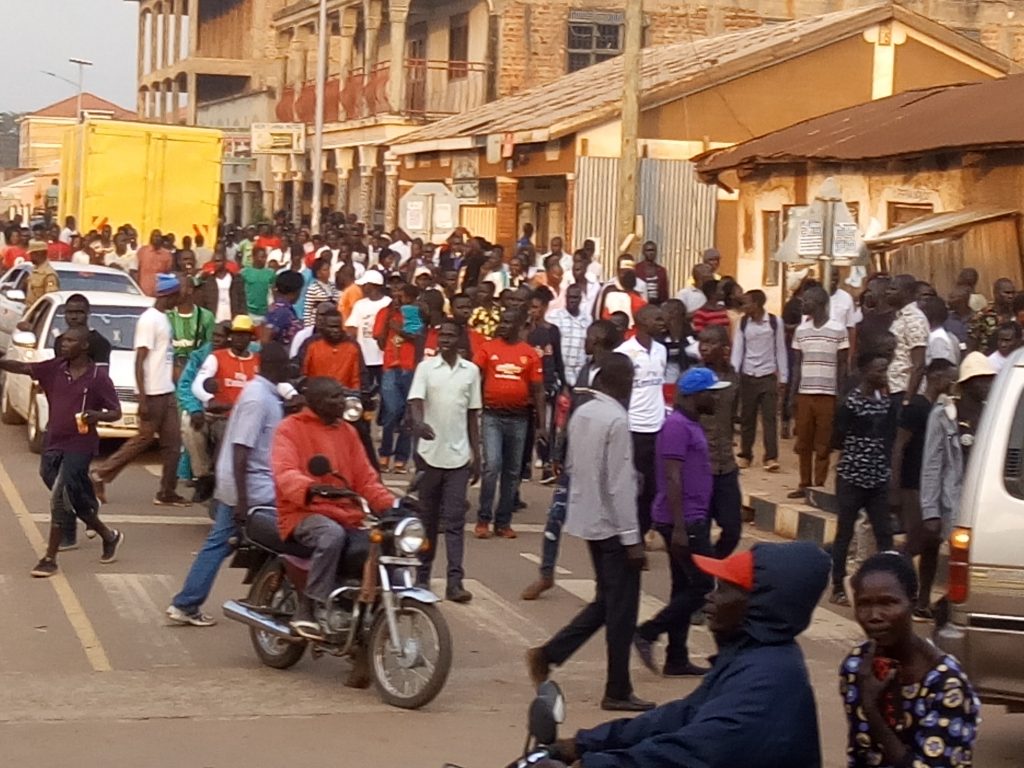 15,000 crowds filled Pece Stadium to attain the match between Acholi Province and West Nile Province; over 20,000 crowds were stranded outside the gates.
GULU-UGANDA: Gulu City, Northern Uganda was in a celebration to host FUFA DRUM as thousands Boda boda football fans from Arua West Nile Paid homage to Gulu City.
The tickets rent out from all the 10 selling point in Gulu Town, even those who have paid could not enter inside Pece Stadium because there was no space.
Tickets were going for UGX 5,000, 10, 000, 50,000 and UGX 50,000. Gates collection that was raised is expected to be over UGX 100 million
Arua football fans hired Trailers and more than 20 buses to ferry their fans to Gulu, while 1,000 boda boda stormed Gulu by Friday Morning. By Evening all streets in Gulu were filed with heavy traffic when the Arua and Longo Teams took to the streets dancing.
There were total enjoyment as thousands of motors vehicles swamp the streets, Smiling Panda was booked by Arua football fans
On Saturday June 16, all football fans from Acholi, West Nile and Lango Regions were on the streets celebrating the match before the kick off time at 4.00pm, the four streets, Moroto road, Acholi Road, School road and Adonga road were filled to capacity.
There were mixture of songs from Otim Bosmic, Odong Romeo Yoo Leng and Lingala songs from West Nile which were played to entertain both audience and the onlookers.
Arua Team scored the only lone goal, while Acholi Team failed to score any goal leading to Arua Team wining anticipated FUFA DRUM.
This put West Nile Team 6 points being second to Acholi Province who now lead with 9 points being top.
Bunyoro Province has 4 points, and Koramoja Province also has 4 points.
Deputy Speaker Jacob Oulanyah was Guest of Honor, almost dozens of MP from the Greater North were present, the like of Kasano Wadri the MP for Arua Municipality, Hon Lyando Komakech MP for GULU Municipality were all present,. Other were Hon. Anthony Akol, the MP for Kilak North, Gilbert Olanya, the MP for Kilak South and notorious Mr. Odonga Otto the MP for Aruu South was also present.
Unfortunately Odongo Otto boxed Ojok Okot Geoffrey, the reporter for Choice 92.1 FM Radio station in Gulu during the time when he was pushing spectators
Hon Odongo Otto together with a numbers of MP they were trying to stop crowds who were charged not to enter into the football pitch. However, he turn is barrel and lodge it into a wrong target. Sources alleged.
"All the media reporters were squatting down, other were writing, while I was making lives coverage, Hon Odonga Otto from now where boxed Okot, but Hon Gilbert Olanya only managed to push crowds." Okello David a reporter in Gulu said.