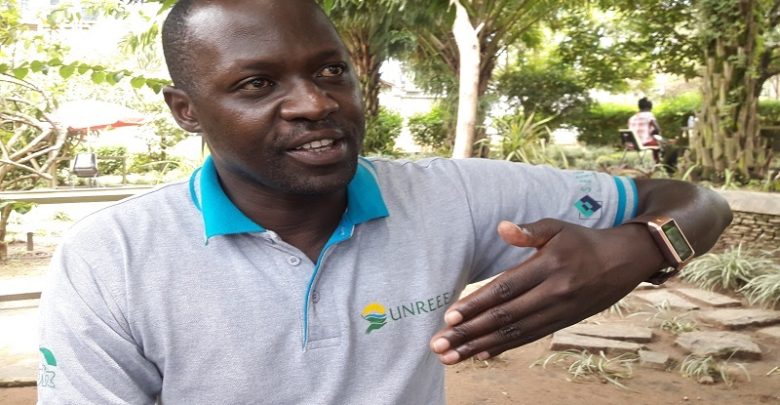 UGANDA: THE PREVIEW OF 2020 THROES OF A GENERAL ELECTION IN 2021, POLITICAL ANALYSTS QUESTION WHAT PARLIAMENT WILL DO…?
Uganda locked in a trade war with Rwanda
By Grace Walukamba
KAMPALA: Uganda will be in the throes of a general election due February 2021. Political analysts are wondering what Parliament will do in the next five years as it is struggling with business after the constitution was amended.
Grace Walukamba is Communication Manger Uganda National Renewable Energy and Energy Efficiency Appliance UNREEEA, base at Lugogo Shows Ground in Kampala, his major first concern are in Agricultural production is improving causing new problems for the 45 million people country.
He says Kenya, Rwanda and Tanzania are erecting both tariff and non-tariff barriers against Uganda a low cost producer.
Here below are Walukamba attributes
Secondly, Most of 2019 has seen Uganda locked in a trade war with Rwanda which also has a political dimension. In December 2019, Kenya announced VAT on Uganda milk imports as their dairy farmers struggled with a tough market.
Thirdly, Prices of major commodities, coffee, tea likely to remain flat. Prices of food crops like maize and other cereals will remain vulnerable to short term changes in weather. In 2020, Uganda will largely end the crop establishment/animal establishment administered by NAADS.
Fourthly, Uganda's rapid population growth may mean a population of 50 million people by 2025. Hot items on demand, healthcare, education, financial services, housing especially at the entry level into the market. It seems the China junk consumer goods business is peaking. Some industries have relocated to Uganda to produce inside the EAC zone, while more affluent consumers have restrained from buying junk. In December after a banner year, URA announced its targets for December tax collections dropped after traders a noisy lobby imported less forcing Uganda to seek $230 million to pay salaries etc.
Fifthly, The DRC with new leadership dominated political and economic news in the region this year. A high level delegation to Uganda by DRC and the general need in many areas raised hopes that Uganda's sluggish economy may benefit. There is little interchangeable content between the DRC which is Francophonie and Uganda which is Anglophone.
Uganda continued to handle a few national embarassments; it wants to dam the entire Nile without funds to evacuate the power onto the grid. The DRC already has a 2000 MW surplus from the Inga Dam. The failure by Tullow to settle/commit to paying its tax obligations has delayed the oil production decision by 5 years. Allegations of kickbacks, influence peddling have caused delays as the value of oil drops. Premium petrol dropped from UGX 4230 in the summer to UGX 3750 at year end.
Uganda's local unit stabilized in 2019 against the dollar, rising from UGX 3950  in July 2018 to 3750 in December 2019. Further gains are expected if a few incomings are realised like the much awaited MTN licence renewal fee.
Uganda returned to the skies with a respectable fleet of 2 medium jets and 2 short haul jets. Wisely, Uganda is paying cash for these jets causing sneezes next door in Kenya which is mulling nationalization of its national carrier KQ.
The ruling party NRM continues to dominate the domestic political scene after incorporating all the political parties. In December after a long wait, President appointed former FDC politicians/sympathisers Beatrice Anywar and Jackson Kafuuzi to the cabinet. Its already advanced in its plans to seat a 500 MP Parliament in a new parliamentary chamber.
With minor incidents, Ugandans spent 2019 in peace. The borders secure. Tension with Rwanda did not spill over into the national economy.
Key events.
Tanzania general election October 2020 where Mr. John Magufuli is expected for a second and final term.
Whether the new Minister for Works is going to make headway in reviving the Uganda Railway which is becoming a major eyesore and national failure.
Budget Day 2020, whether the Minister of Finance is likely to do the right thing with a cut in direct taxes which have proven difficult to collect. These taxes fixed in Washington DC are sabotaging the economy. A shorter band on the income tax 5%, 12.5% and 20% would replace 15%, 25%, 35%, 39.6% and the 10% surcharge for the highest income earners.