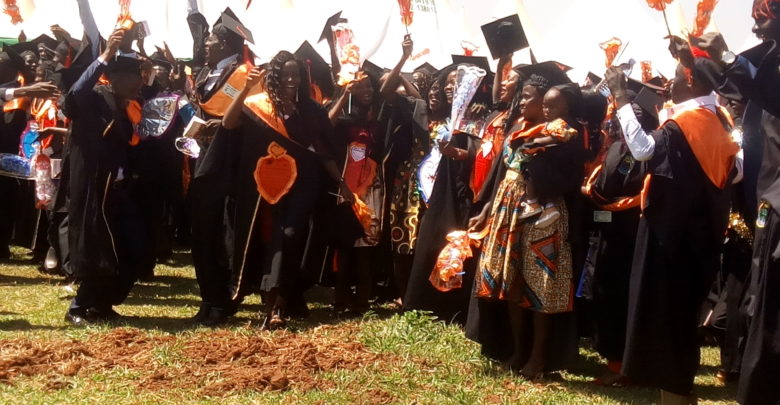 UGANDA: MUSEVENI CALLS FOR MORE SCIENCE COURSES IN GULU UNIVERSITY
Takes Forest to Ato Hill-Museveni in support of sciences courses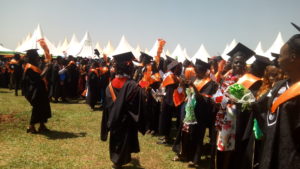 "Take forest to Ato hill and give these 270 acres to Gulu University for construction new faculties, forest can be planted on Ato hill", Prof George Ladaah Openyjuru pleaded to Uganda dictator Museveni to direct parliament to pass law to re-degazette 270 hectors of forest land to allow Gulu University acquire University land title.
GULU-UGANDA:  For the first time Uganda Dictator Museveni made remarkable positive directive for Faculty of Engineering to open that includes faculty of Electrical Engineering, Mechanical Engineering, Civil Engineering and ICT Engineering to equip scholars with skill and innovation for self reliance.
Museveni also pledged support for elevating Gulu University infrastructures to accommodate 10,000 students from its current capacity of accommodating 5,000 students.
"The entire program here is very good and we need o support, we also need to support the Cassava processing Industry too with this capacity of milling 800 kilograms par day." Museveni made a debut.
The President was pleased to learn that Gulu University has opened up Koramoja University to mainly develop a formative program for nomadic settlement.
He further pledged support to developing the new University stemming out of Gulu University to offer a wide range of academic disciplines in the region.
However, much as Gulu University has graduated 1,513 grandaunts, unemployment still remains the major problem despite various attempts by government to addressing the situation.
Museveni however reemphasized on science education to equip students with a wide range of skills and innovations for self reliance.
He say the World Health Organization, WHO recommends   for a single doctor per every 1000 people and that therefore would mean 850000 doctors for 42 million Ugandans, an opportunity the President says the youth can take advantage of.
"We need faculty of Humanities for sure just like others which are not pure science oriented but we need less numbers of students enrolled in" Museveni observed.
The president has also provoked the scholars to cherish up humanity which he says has worked well before civilization came to force in the world.
"We always say science is the factor of social change, what people say can provoke social change" Museveni commented.
He advises Public Universities to retrain from offering courses which do not positive impact into the lives of people but urged them to offer programs that prepare students to become job creators than job seekers.
Museveni also made assurance government will support both academic and non academic staffs at various Public Universities in the country to provide quality services to students.
"I don't need war, but I can sponsor science department and the lecturers at the tune of UGX 2021 billion at Public Universities, the children of the rich can go to other Universities and study conflict resolution and gender.
Okot James elder in Gulu, stated that, although President Museveni is positive about more science courses, but that he has reservation on the progress says, the curriculum is tailored toward white color jobs, instead of job makers.
He noted that other outburst of president Museveni is unfounded.
The social work, social administration and other study of social sciences are to enrich the governance and management of public offices which the President shouldn't have under estimated according to sociologists.
One might have to enjoy the same pleasures and privileges of various academic disciplines to offer the country a better opportunity for development.
"The disparities in education can't be shifted to social sciences but let the President first sort out the mess he created in public service, Museveni is playing role of class teacher, headmaster, inspector of school, District Education Officer, Commissioner, Director of studies and Permanent Secretary in the Ministry of education" Okot observed.
Another Sociologist observed that the darkness unfolding the country is classified into three main pole, the frits is that all the men of our time are drawn by the truth-which we may  expect to regulate and show down.
But when vanquished then pushes them smoothly or precipitates them suddenly toward the destruction of Aristocracy.
The second truths is that, of all societies in the world, those which will have greater difficulty in escaping absolutism   will be precisely those societies where Aristocracy does not exist and cannot exist any longer.
The third and finally truth is that nowhere will despotism produce worse effect than in those latter societies because more than government, despotism fosters in them the development and the characteristics of these societies push them towards the side where they were already naturally inclined.