UGANDA: FAIR DEE-WELL, EVEN WHEN DEATH PARTED LOVE ONE-ACHOLI CULTURE DEMAND HUSBAND TO PAY DOWRY.
Death has robbed Beattrice Lakot, a 180 kilogram, from buried in Odek Village Joseph Kony's birth place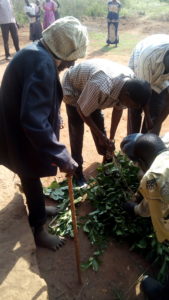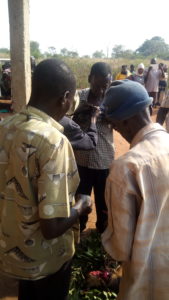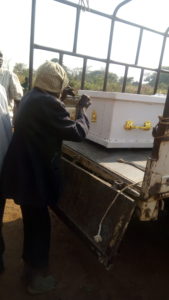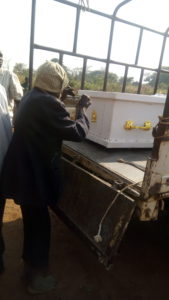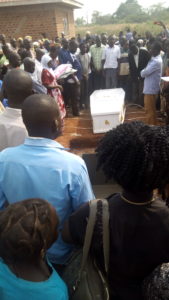 A, 82 years old, Mark Okello asked for dowry from his son in-law to pay dowry for his daughter after 34 years
 Otherwise, no bury for his daughter, because his son in-law failed to pay dowry and yet the couple lived a concubine for 34 years.
Severus Oryem, worked in Amuru district being CFO, walk back home a poor man, he could not used Government money to marry many wives. Oryem says he was not corrupt like other civil servants, so he could not afford UGX 1.8   and a cow to allow take a dowry which is a very important norm in Acholi culture.
But when his wife died, the in-law asked him to fulfill Acholi traditional norm of marrying, even if death parted his sister, you must marry wife to be lower to the grave, beside slaughter a goat for tribal cleansing, because of the taboo they made while they were still living as wife and husband.
OMORO-UGAND: The community of Lakim village, Odek Sub County was shocked and cannot believe to see the Coffin as big lowered down the grave. But the Coffin carrying late Beatrice Lakot. Communities turn up for the memorial service conducted by her first born too.
Lakot 68 years old, a mother of four children and a grand mother of 6 siblings fought a long fight with Diabetic for a month, she passed on Friday 7, Feb from Gulu Regional Referral Hospital and was lay to rest in Lakim Village on Thursday Feb 13.
Lakot went to Gulu Primary School in 1961 to 1963, later she enrolled for her Primary Five to Primary Seven at Kwyeo Primary School in Gulu. Later she went to Gulu High Secondary School where she sat for her Ordinary Certificate Leaving Examination the mid 1970.
From Gulu High she enrolled for Secretary Course in YWCA in Kampala, and later she worked with Singer in Kampala, and later she worked with West Acholi Cooperatives Unions where she joined hand with her beloved husband Oryem.
Lakot has entered into Genius book as the biggest human being of the 21 Century having 180 ,kilogram,
Oryem family waited for Lakot corp for traditional cleaning, reason is very simple Oryem and Lakot, because the duo had a curse, thy could live as wife and husband, in Luo culture, we called it a taboo.
Once curse has been registered, if one person die between them, after the burial, the remaining couple will also die. the last resort, goat is slaughter and the waste of the goat has to be remove and put in the heart of the survivor.
For that matter, Oryem has to recieve waste from the slaughter goat has to be put in his heart.
Long live fair thee well