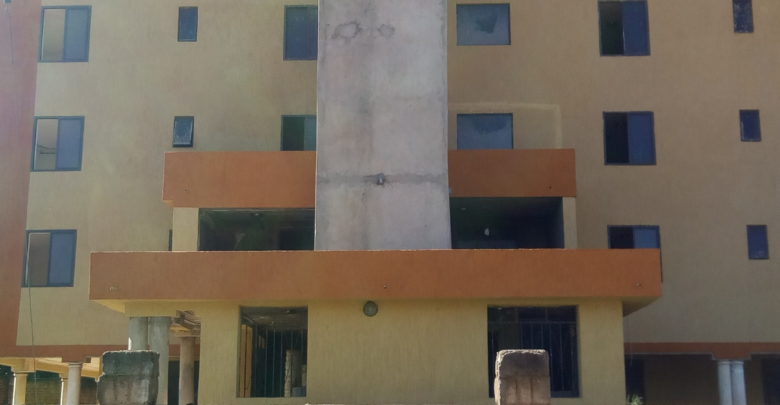 UGANDA: GULU CITY WITHOUT GOLF COURSE AS UPDF BLOCKS SKY SCRAPPER CONSTRUCTION
Gulu City Engineer denies sanctioning stopping sky scrapper building in Gulu City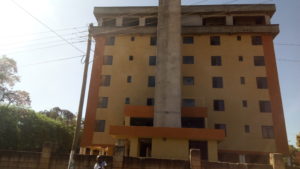 Dr. Tony Okema the German surgeon came back home to set up 12 floors building in Gulu City to be, but he was stopped by Gulu 4th UPDF Division Commander 7 years ago and ended up not putting up the 12 story building. The 4th UPDF Division Commander says tall tower is a security risk to Gulu Army Barracks.
Engineer Odonga Terence, The Gulu City Engineer  dismissed the alleged directive by UPDF Army officer who claimed that tall tower pose security risk to the 4th UPDF Division, and says that it is not the position of the then Gulu Municipality, it is therefore, news to him.
GULU-UGANDA: The construction of a twelve storey building of Dr. Tony Okema, A Ugandan-German based medical Surgeon was stopped mid way by the UPDF Gulu 4th Division Army commander not to proceed on his architectural plan, because it is a threat to Uganda security, Dr. Okema reiterates.
"When I came back home, I wanted to construct a 12 storey building, but unfortunately, the high command of UPDF stopped the construction not to proceed to 12 floors, as you see I have stopped in Six floors." Dr. Okema lamented.
Dr. Tony Okema is not the only person in Gulu City who has been blocked to put up sky scrapper building in Gulu City, Okello Alobo's daughter's 12 storey building on Gulu Airport road was also stopped by Gulu 4th Division authority, Okello Alobo's daughter was blocked when she had just constructed two floors, the building looks deserted and some born again Ministry are using the building for religious practices.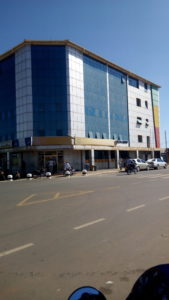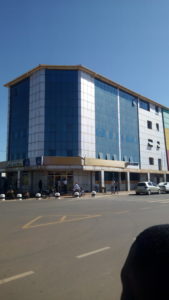 Eng Odonga says all the constructions in Gulu Municipality their plan was approved by the Municipality planner and his office have also approved the BOQ plan.
For example the housing finance building of Gastove Bwoc which was supposed to be 12 storey floors was approved, Okello Alobo 's daughter's 12 storey floor building was approved and Olango's  building opposite Gulu District Council Hall supposed to be a 12 story building was all approved, Eng. Odonga wondered.
"I am very surprised to learn that the Gulu 4th UPDF Division have put ban on these buildings, in the actual sense, the tall tower are not needed only on the fight root , but not because there is military barracks.  The fear is unfounded, otherwise, is there any ban in Kampala around Mbuya, and Makindye? , I see a lot flats and sky scrappers in Kampala." Eng Odonga urged.
Eng. Odonga warns that those sky scrappers, the construction which is being stopped illegally. We are going to fight if it means politically we shall do it, Eng. Odonga warns.
Obwona, The Acholi Gulu Deputy Town Clerk urges that the new Gulu City new plan, the adverts has been published in the New Vision Publications calling for consultancy services. 'In the new city plan, we are going to have sky scrapper buildings', he lamented.
"With the new Gulu City plan, there will be new city development plan for 2040, but we have advertized for Global and International Consultancy for services provided. In the new program it will entail old infrastructure no reconstruction, who ever want to rehabilitate the old building we are not going to approve the building plan."   Obwona Acholi disclosed.
In 1990s the then Gulu Special Administrator J.B Ocaya grabbed 100 area of land belong to Gulu Golf Course and distributed it to National Resistance Movement cadres, most the new deployed cadres.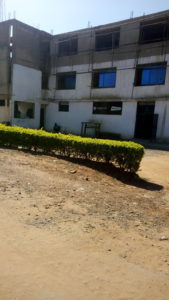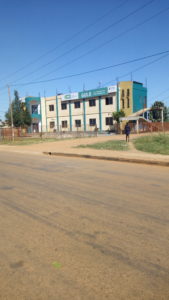 Prof. John Bosco Wasswa head of Uganda Media Development Foundation says a city without Golf Course is a dead city, wondering how Gulu City can be without a Golf Course, Prof Wasswa reiterates.
"Gulu City Authority must do some things to acquire land for Golf Course; otherwise it is going to be a big problem in the future." Prof. Wasswa urged.
The attempt to talk to Martin Ojara Mapenduzi, the Chairman Gulu District Local Government (LCV) was futile when Oyeng Yeng News contacted him for exclusive interview he turned down the opportunity for response.
However, sources intimated to the Gulu District Council Authority attributed that Gulu District has acquired 150 acres of land after Gulu Airport, soon the land will be swapped, the residents who are currently inhabitants of the area, say they will be reallocated elsewhere, sources revealed.