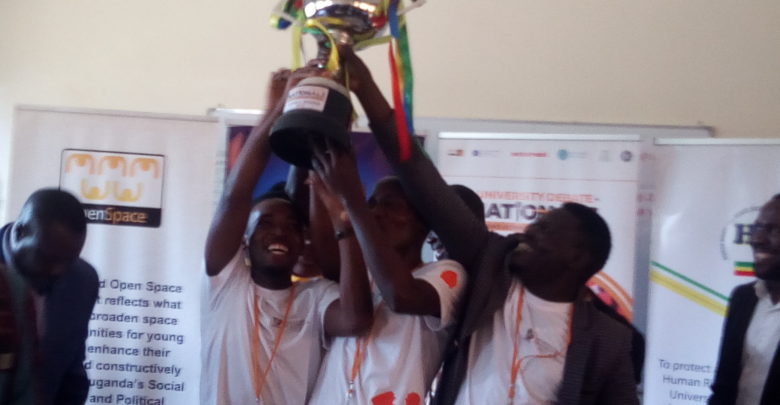 UGANDA: DEPUTY SPEAKER BLAMES DEBATERS ON LACK OF REASARCH.
For us we used to have international debating, competitions outside Uganda, you would be given a case to present and when you are in the arena, even the gustier of turning you shoulder judges know you have made appoint.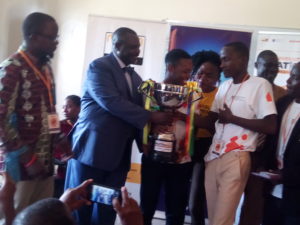 GULU-UGANDA: Oulanyah says most of the debaters did not grapple with debating theme; most of them were repeating points which were raised by their colleague. Scope
He advices that a debater must frame the issues and present the fact, you must do research, and make citations that this situation happened in Kenya, how to resolved it.
Adding that debate is competitive if you come in a debate environment, what do you do depend on to pressure. You don't need to speak louder, you used time you have been given and regain yourself.
For example, Nakigudde Maria Spearia from UCU Team 'A' she talked about repeatedly, she talked too much even if she was the best, she did not even give opportunity for point of information to her opponent, Oulanyah notes.
"The shooter is the one who come with the shooting point one, two or three, you need to summarize your speech, and I see this is why many swept."
These are the time "tried man show", but why, this debate is to help you prepare to read wide so that you look at the international politics as a citizen.
Understand as citizens at Uganda, as the world walk out at this time, as you came here, you are not Jacob Oulanyah from Acholi, but you are citizens of the world.
"For us we used to have international law debate, I remembered we went to Netherlands, and Zimbabwe they give you case to present, that has been a good debate love debating, I know that debate is about asking for point of information, but I hear you saying P.I.O is longer that information."
Adding that many people waste a lot of time when say rehabilitation instead of saying we must fix this thing. Let us used this to promote the culture of engagement rather than conflict.
He argues that this country would be far ahead, but the challenge is that when politicians are preaching, they preach about hating one another; politicians are good at that.
He further reasoned and questioned them that, ask yourself what the country can do for you, the Bible says "pick your bed and walk." The rain has come pick your hoes and go to the garden for you, you are there doing nothings.
Open Space Debate has a lot of room for improvement, Oulanyah concluded.
He warns that the government has the responsibility to put health center in all the villages, citizens has his duty to fix his bed in the room. Even if you walk on government tarmac road when you are poor you don't have any commodity in your home what will you do.
"Please let us stop being dependency."