UGANDA: POVERTY RULES OUT EDUCATION IN OIL RICHEST BUNYORO REGION
District Education Officers authorities have resort to recruiting school teachers to beef up primary education performance, Ministry of Education so far has failed to post qualified teachers in out to reach schools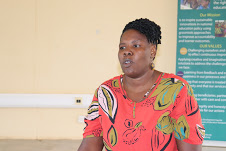 Among other challenges schools education face are, witchcrafts and poor attitudes  toward education as  parents instead of sending their children to school, they prefer them  for fishing and farming as poverty bites harder.
BULISA-UGANDA:  Most people think, Bunyoro Sub Region oil rich belt is the richest Region in the Great Lakes Region being the host of Albertine Oil and Gas industry. But it is the contrary, Bunyoro endeavors in witchcrafts and ignorance, poverty reigns over in households and performance is poor in primary schools.
Who has bewitched you the Bunyoro kingdom? In the 1800, King Iguru Kabalega fought the British Colonials tirelessly until he was arrested in Lango Sub Region while trying to cross to Acholi Sub Region, rendering the most powerful Kingdom in the Great Lakes Region to poverty till now.
Byenka Christopher, the District Education Officer (DEO) for Bulisa district decries poor education performances in the District.
He alleges that though a number of people from Bunyoro are well educated and hold big offices in government, many have refused to develop their own area.
He blames it on witchcrafts which is says has scared many of the elites from the region to working in their area while majority have remained in the Capital Kampala.
He also blames those in government big offices to failing to lobby for support specifically to develop the region.
Byenka disclosed that the district has only 457 primary school teachers most of whom are recruited under PTA arrangement.
"Most of those teachers lack commitment may be because they are in rural schools." Byenka notes.
He appealed to the Bunyoro community to change their altitudes if they are to develop adding that the elites need to bring their expertise into the region.
"Let us get ourselves the best we can do, I know you are not appreciative but give us the project for development" Byenka appeals.
He says the district Councilors have been encouraging the pupils to prioritize study and score first grade in the forthcoming Primary Leaving Examination (PLE)
However, he noted that a good performance in school is a reflection of good teachers which have for long been lacking in the region.
Byenka further noted that as government continues to invest in education, builds teachers' houses and classrooms but the question of good performance in the region has ever remained the biggest challenge.
"There is no improvement in whatsoever we do may be because majority of our teachers have limited skills in both classroom and administration" Byenka concludes.
Simpson Marita who owns Amari Primary School says there are a number of challenges that hinder education performances in the region.
Ten years ago Marita opened up the school in remote Bulisa District and the total enrollments of pupils hardly reach 300.
Marita has witnessed poverty in rural schools which she says is alarming, majority of people are peasants and fishermen.
She says, majority of the locals have no interest in educating their children but prefer them for farming and fishing.
However, he blames the situation on the reigning poverty in the region adding that most parents in the District can't afford school fees for their children.
Josephine Akiro, the Program Director for LINK Community Development Programs has identified lack of school feeding program in the region among other challenges affecting performances of pupils at schools.
Akiro has embarked on implementing the policy in the region that pupils can realize quality education.
The school feeding program is a directive from the Ministry of Education and Sport issued in 2015 for parents to feed their children while at school but this has registered challenges in the country as parents have low compliance to embrace the policy.
"We want to strengthen education, create awareness, and we want pupils to realize full quality education, but the challenge is feeding at school, learning cannot take place in empty stomach" Akiro urged.
She revealed that the organization is working in three districts in Bunyoro region, namely, Hoima, Bulisa and Kakuube.
The Districts are undertaking the implementation of school feeding policy in what she describes as model.
The feeding model involves teachers, parents and school management committee to plan for the project implementation with supervision to conform to a national standard for quality education.
"We work in the parishes, Sub County to execute our development plan' we collect data to attract resources and to inform decision." Akiro further explains.
Geoffrey Muhuza, the Head teacher of Kisyansa Primary School in Bulisa District has 1,347 pupils but for ten years now, the school has registered no single pupil with first grade.
"The teachers do not prepare their scheme of work, and the attitudes for teaching among them are poor" Muhuza laments.
He identified other challenges affecting the schools in the region as limited manpower, inadequate scholastic materials and overwhelming enrolments of learners.
"We are working under resources constraint but we want to engage parents toward making their children committed to schools." Muhuza concludes.